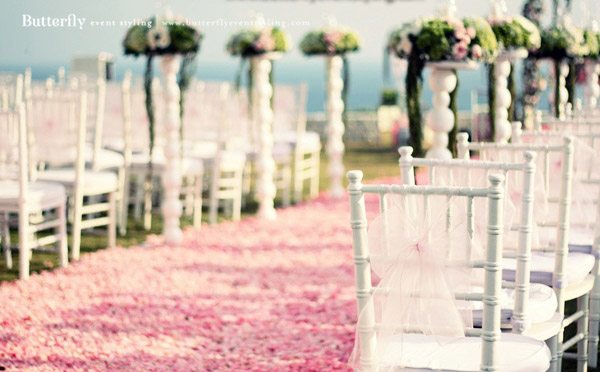 Having a wedding venue that has a breath-taking view of Indian Ocean such as Casa Sol Y Mar Bali made the preparation of Fajar and Belinda's wedding an exciting one.
Located at Uluwatu cliff-top with majestic view of sunset, just a simple
touch up to the venue would surely make Casa Sol Y Mar a paradise that only existed in fairytales.
Inspired by Belinda's love towards cherry blossoms, we made cherry blossoms the theme of the couple's celebration of their blossoming love. Hundreds of lanterns under two cherry blossoms trees accompanied the guests as they witnessed Fajar and Belinda's vows that bound their love forever.