A wedding in September gets us especially excited. Do you want to know why? Because we can do autumn inspired wedding decor. We're so grateful that Welly and Henny shared our sentiments for the warm autumn colors.
Our principal designer, Sari Hartawan, talks about Welly and Henny's wedding at Imperial Aryaduta, Jakarta here.
Henny, the bride, has a soft spot for soft colors like peach and soft pink. She also has a very good eye for details. Welly, on the other hand, is more concerned about the main stage and how a family portrait can be taken well on it. Other than that, Welly basically lets Henny realize her picture of a dream wedding – one that is filled with warm soft colors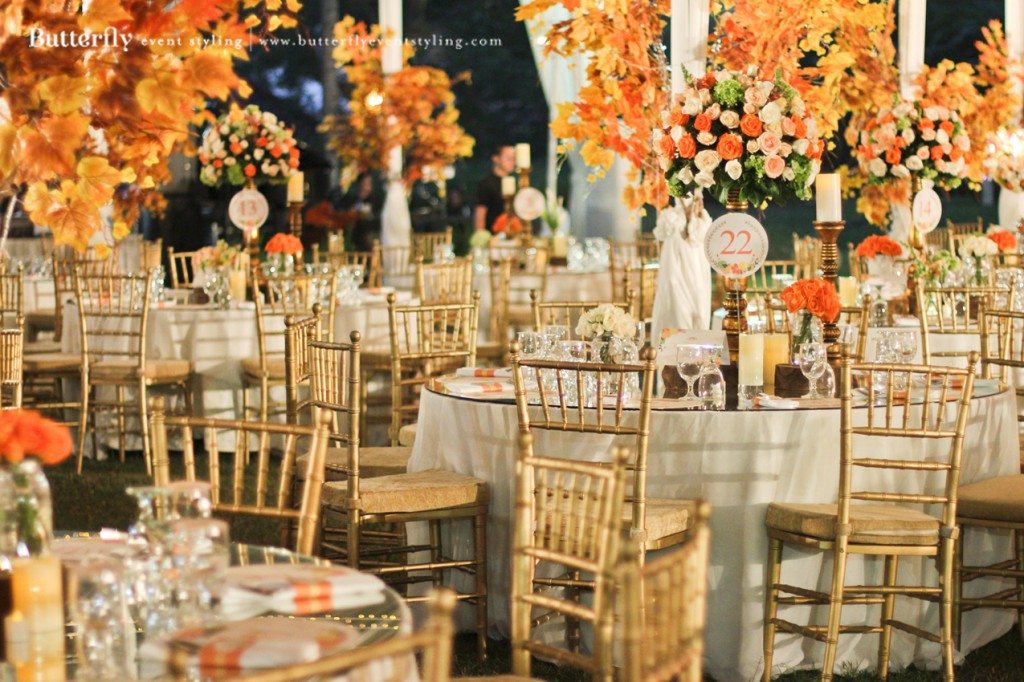 We talked about combining her preference with the month of their wedding and came up with an autumn garden themed decor. We included a lot of autumn inspired elements, such as maple leaves, wood logs and ones that will add to the warm mood, such as fairy lights, and ones that will enhance the elegance of the venue, such a crystals and pearls.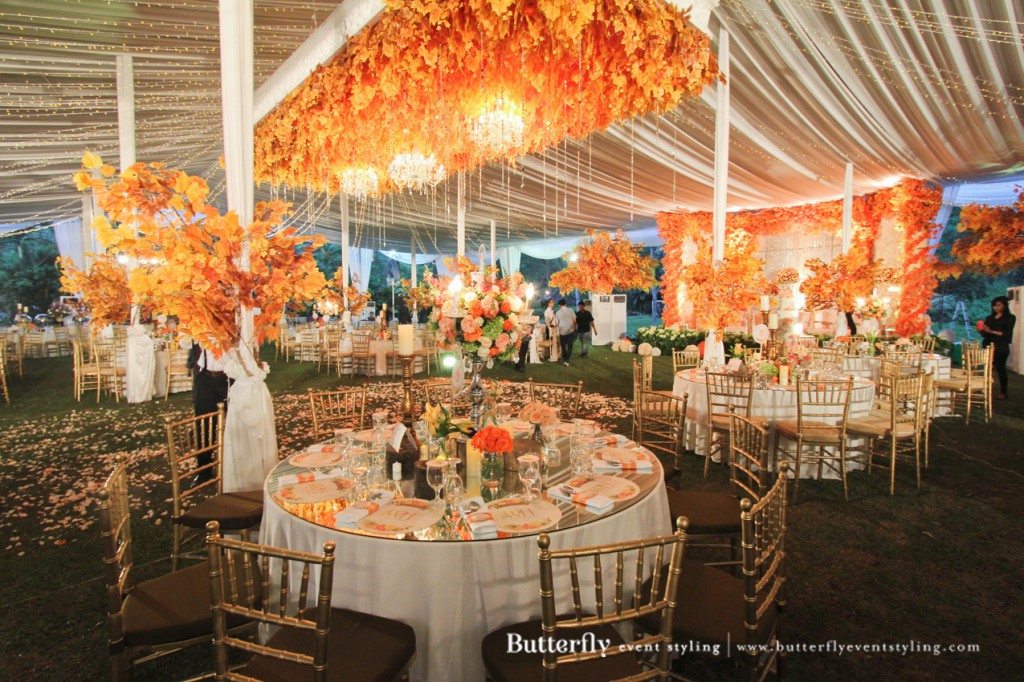 We made flower arrangements with orange hues. Although the weather was extremely hot at that time and flower harvest were minimal, we managed to get the flowers we wanted to create the look just as we planned.
I have personally love how the colors came together in perfect harmony and how radiant the couple looked in the midst of it. It was truly a lovely thing to see.
Much love,
Butterfly