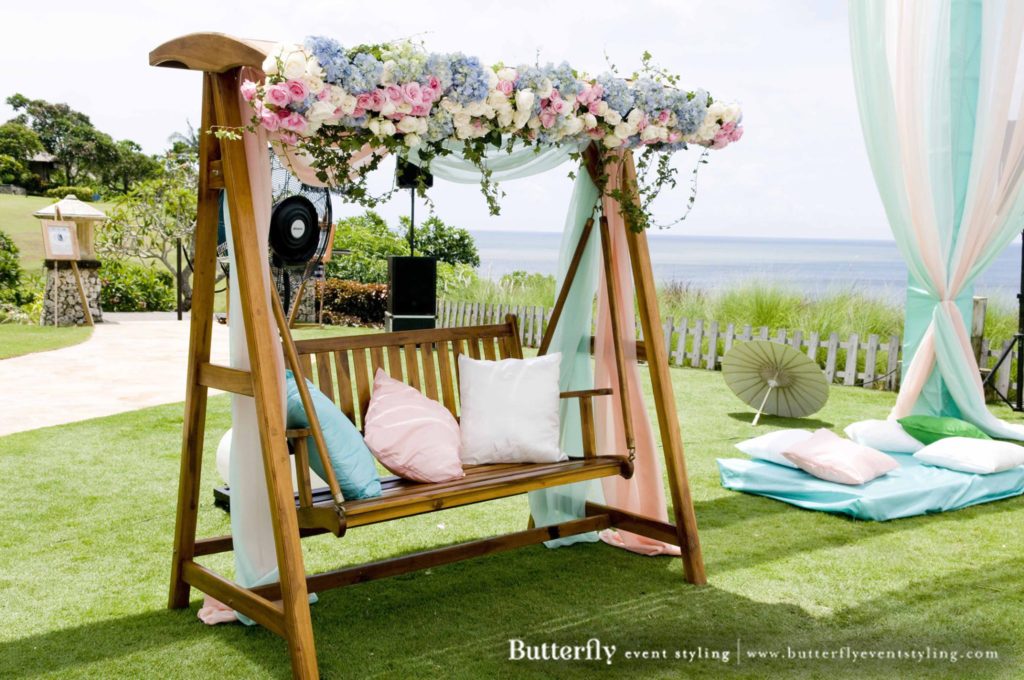 One of the most important pre-wedding ceremonies in Indian marriages is Mehndi ceremony. The Mehndi ceremony held the night before the wedding and traditionally celebrated by the bride and the women on the bride's side of the family.
Mehndi is also known as henna, a paste made from powdered leaf of the henna plant. It's a traditional art of adorning the hands and feet with it. On this ceremony, they got henna-tattooed on their hands and feet which symbolize joy, beauty and spiritual awakening and offering.
It's a colorful celebration and has the elements of fun and excitement, we can create so many kind of themes to accommodate this ritual. Most of the times, we created a lounge seating with lots of plush pillows. Some of our Mehndi parties were held in poolside facing the ocean, so it's very relaxing because the guests were able to lounge and relax under the decorated gazebo.
The main stage in Mehndi ceremony is the focal point of the event. Most of the Mehndi stage we decorated with strings of marigold as back drop, or flowy multicolor draperies. The drapery could also be used as throws over the sofa.
The Mehndi decoration theme may be different from the wedding main theme. Also, since the guests are mostly women, and it's sort of like a "ladies night", we're using romantic design and feminine touches. In Mehndi decoration, bright colors like hot pink, fuchsia, yellow, orange, and green, are usually used, but we've done Mehndi in pastel colors and it was just as lovely as others.