Nikki and Arvind had a three-day long wedding gala to celebrate their union of love. It was nothing short of spectacular and we loved helping them execute the wedding of their dreams into a reality. They wanted it to be split into three days so that they can it would not be too overwhelming and that they can properly enjoy each part of their journey to tying the knot.
The first day for their afternoon tea and Mehendi, it was held at the Conrad. It was an outdoor event with the main ceremony held under a big gazebo. We decorated it following the main color scheme of red. It was very traditional yet playing tribute to the Balinese culture of having some wood presence.
That evening, there was a welcome dinner for their closest friends and family. They both had the idea of wanting the environment to be very welcoming, cozy and inviting. So we thought what better way to deck out the outdoor area with hanging lights throughout. It overlooked the beach and just in time for the sunset too.
The next day was the wedding ceremony was very simple yet elegant. They wanted to keep things rather simple and top of their wedding reception with a big bang. It was the perfect setting for both of the lovebirds to celebrate the beginning of their marriage.
The third and final day was their wedding reception. The theme was a royal wedding with color schemes using gold, yellow, peach and mainly light tones. The flowers used were beautiful tulips and roses as they wanted to keep things really sophisticated. Their centerpieces were also kept to the minimum with just a few candlelight and one main bouquet.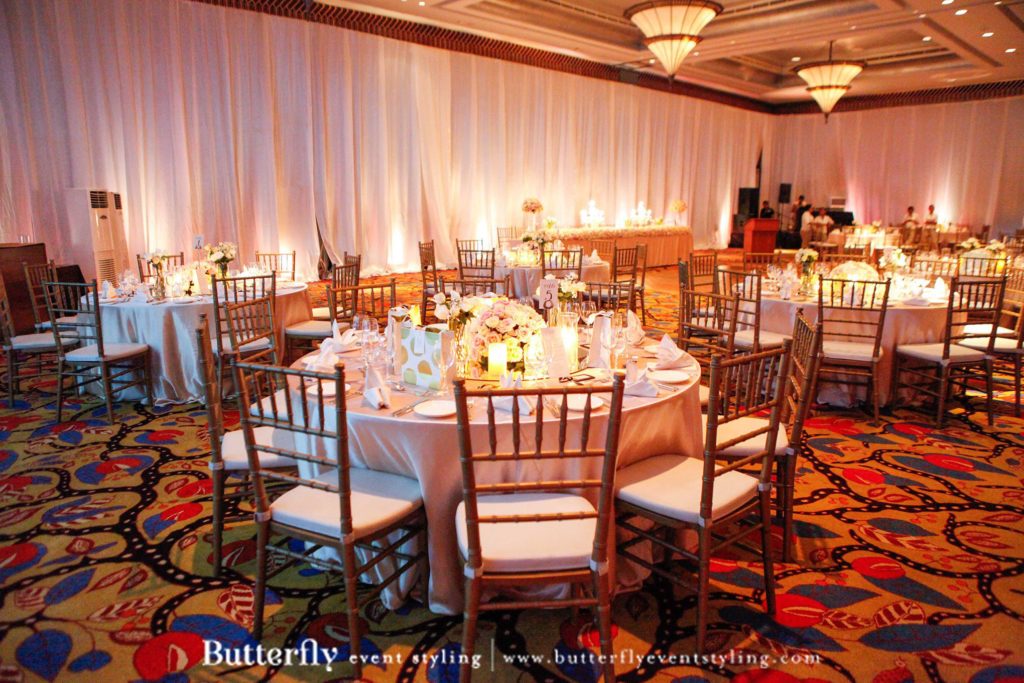 We love carrying out simple yet classic weddings. They are actually one of our favorite type of weddings because at classic wedding is where the bride and groom can really shine and take on their stage for the night. Thank Nikki and Arvind for trusting us to celebrate the beginning of your blissful marriage.