Talking about wedding stationery is beyond pretty invitation. There's a lot to think about before you order or create your wedding stationery (including the invitation). Here's our take on how to prepare your wedding stationery.
First thing first, try to put together a list of everything you will need in this stationery-making thing. What are the paper elements you'd want? Is invitation the only paper element in your wedding? What's the difference between place cards, escort cards, and seating charts? Should you use them all, or which one works best in your wedding style? How about menu cards, favor tags, and thank you cards? We understand that it's a little bit overwhelming but to know each items means to understand what works and what doesn't.
Then you can start thinking about the design, by this means you have to understand that the design on each of your paper elements should be coherent with your wedding theme. Especially because wedding invitations give guests a glimpse at your wedding theme. That's why choosing wedding theme, style and color scheme are the most important step on preparing your wedding.
If you're lucky to have a graphic designer by your side to help you with this paper elements, then you can talk to your designer about your wedding theme and concept, and how your wedding stationery set is going to look like. But if you'd prefer to create all things by yourself, there's a lot of ideas and tutorial out there to guide you so you can create the perfect set of DIY wedding stationery.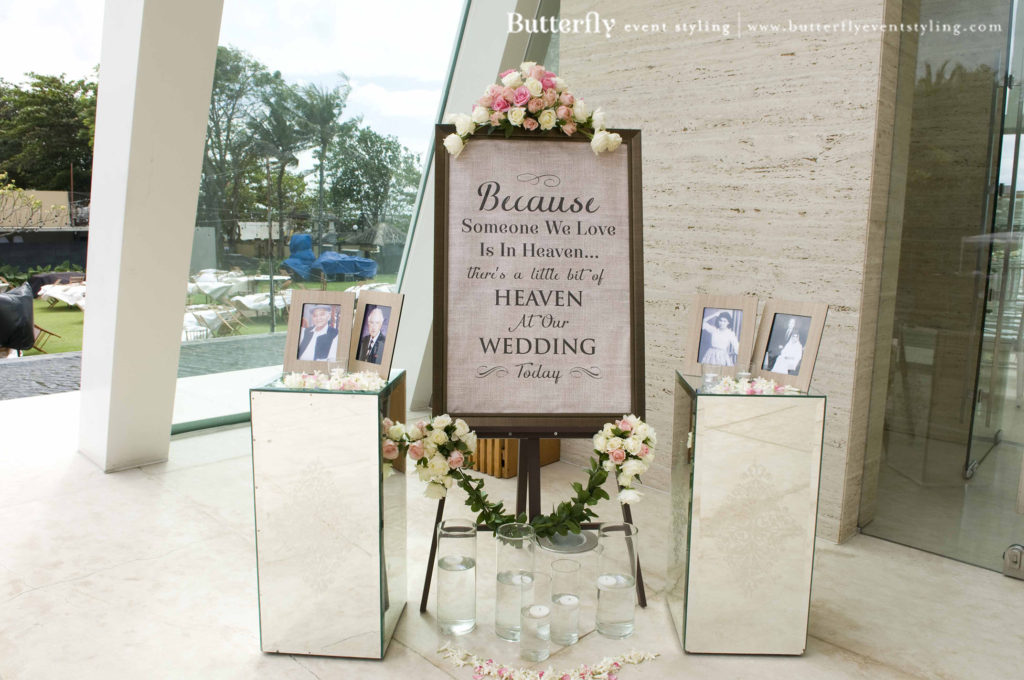 In your final form of the wedding stationery, you know how they will look and what process do you want to use to make them. The first and most basic constraint to consider is layout. A visual design layout has three basic components: visual and text elements, scale, and composition. Your visual and text elements should be able to echo your theme. So you need to choose the right visual and the perfect fonts to match your style.
You also need to keep in mind when wordings your wedding stationery. Wordings should be clear and fit the style of the wedding. You need to consider the basic information and etiquette guidelines like who are you, what you are doing, when and where you're doing it, how formal is it, and what kind of event are you having. The way you share the information in your wedding stationery can show everything from your values.
When you're done designing and writing on your wedding stationery, it's time to choose the paper. There are hundreds of types of paper out there but you probably need to know which one suits best for your big day. Paper weights is important, because the heavier, the harder to print and the more expensive the postage cost. Also be aware of the whiteness level of the paper. Do you want it to be warm and bit rustic, or crisp and clean? It depends on the wedding style, so it's your call.
Now you know the general guidelines of creating wedding stationery, you're ready to jump into the world of paper without getting crumpled. Have fun!