There's a certain air around weddings that makes you think of lavish yet sophisticated luxury. Especially when the venue is set in a ballroom of one of this city's finest five-star hotels. Upon hearing the Ballroom of The Shangri-la Hotel, our mind drifted towards the fine chandelier that hangs from its moderately low ceiling. Two words came into our minds: dramatic elegance.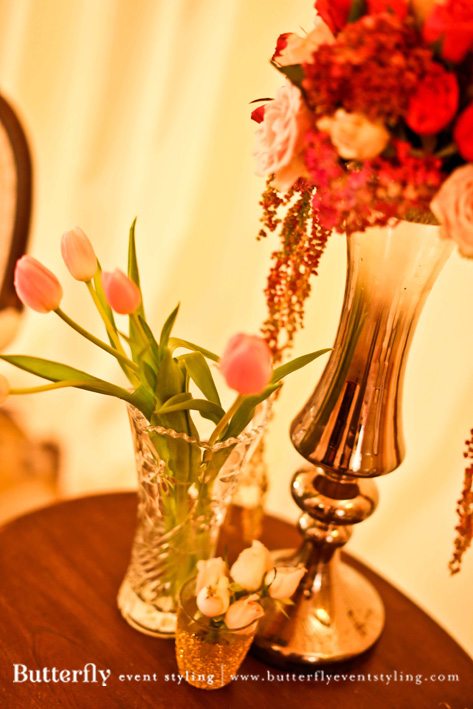 Gold background. Victorian-inspired ornaments. Dramatic details and an elegant ambiance. Standing chandeliers to compliment the lavish one that hangs in the ballroom. Then we added a touch of orange and red flowers for a more dramatic effect.
Elegance is timeless. It's one of our favorites too!
Love,
Butterfly
Venue: Shangri-la Hotel, Jakarta
WO: Kenisha Organizers
Lighting: Junno (JE Pro Lighting)