The months September through December are the most favorable months for weddings in Indonesia. It is also the few months with the heaviest possibility for heavy rain. Ballroom weddings would, of course, be the choice with minimal risk, but who's to say we should abandon our dreams just because of a little rain?
We've had some experience with outdoor wedding during the rainy season, where the bride, the groom, and their guests, ended up dancing in the rain. It was fun, adventurous, and unbelievably romantic. But if the thought of being drenched in your beautiful wedding gown is enough to freak you out, please let us share with you some tips for embracing rain on your wedding day:
Arrange for another spot at the venue. Outdoor weddings during the rainy season is all about preparations and back up plans. If you're set to speak your vows in the garden, talk to the venue manager about moving the decor inside into the restaurants or hall in the case of downpour. They usually have alternative spots ready.
Rent tents. Just in case Mother Nature has other plans for your big day, you might want to ask the venue manager if you can set up a tent at the highest point of the venue. If your venue doesn't have a tent ready on hand, you can ask your decorator (erhm, us!) to set one up for you.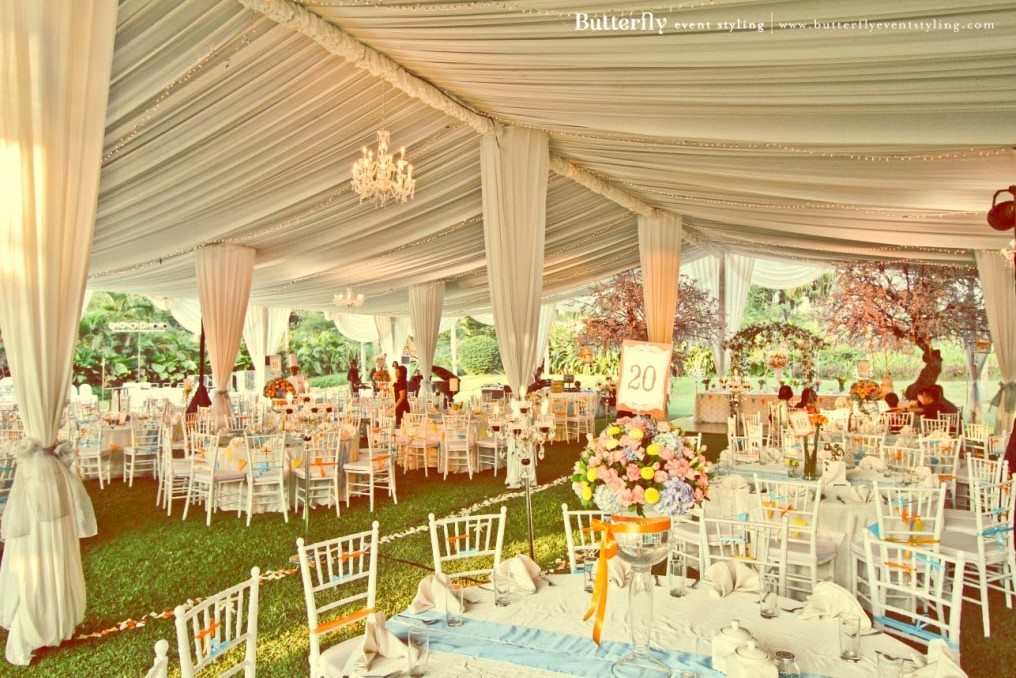 Get the pretty details ready. Umbrellas, flip flop, rain boots… you can prepare them for your guests, just in case, but they will warm their hearts for sure. Plus they will look really great in pictures too.
Cheers,
Butterfly