Aakash and Binti are another one of our clients that had an Indian wedding. They celebrated this special event in Conrad, Bali. The three part event, namely sangeet, welcome dinner, and reception, had different themes as usual.
The pool party and welcome dinner is themed Caribbean Night. This is the first time we had this request, so once again we had to be creative. There were many things we made ourselves. We made a photo booth with a beach backdrop and coconut trees and surfboards. We used a lot of bamboos and made our own coconut trees.
We also created Tiki masks and totem poles that were very colourful. This party would not be complete without a Tiki bar and a shisha corner. The dinner was indoors, which we made slightly darker. We used hanging light bulbs at the Tiki bars, so it felt very Caribbean.
Lastly, the reception is themed Midnight in Paris. We created a replica of the Eiffel Tower and Arc de Triomphe and a city backdrop. We used pink flowers and candles. The atmosphere this time is romantic and elegant. When French love songs are played, everyone would feel they are really in Paris.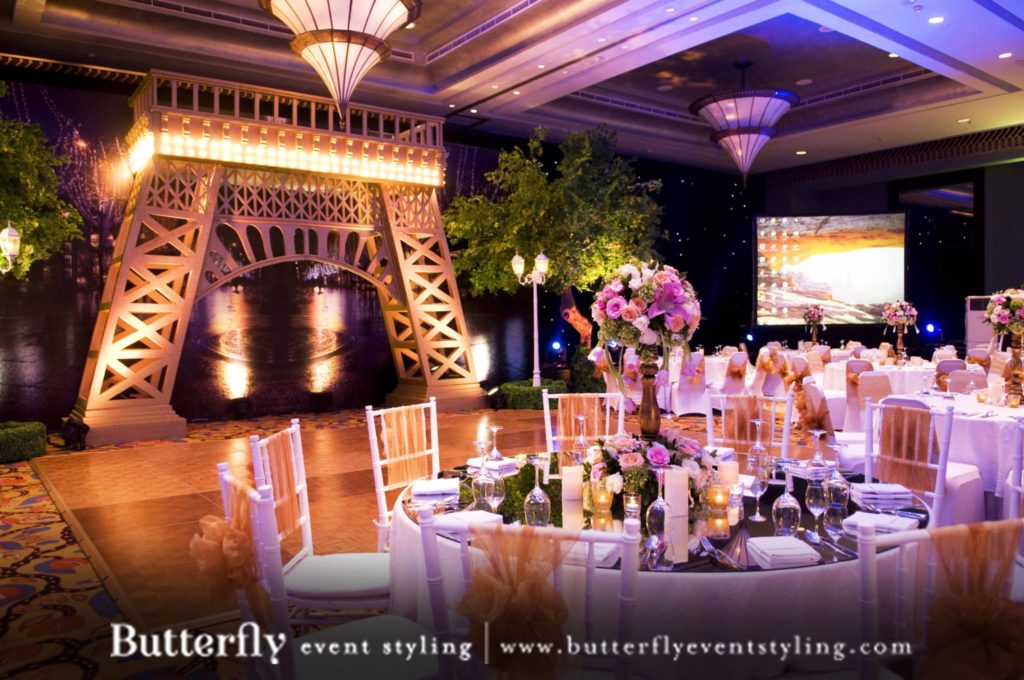 Pulling off a great Indian wedding is always a challenge as we have to decorate three days in a row. However, we have always managed to do a successful job. This is because we are passionate in what we do.