"All that glitters is not gold." Yep. We get that. However, we will make a grand exception to that for Mo and Raisa's wedding at the Bulgary Hotel, because all that glittered at their wedding was indeed gold.
We took cues from the magnificent designs of the venue. Every part of it was defined by the signature mark of Bulgary style and gracefulness. It was as if we struggled to find ways to enhance the look, because it was already perfect just as it was. However, we wanted to insert some of the couple's personalities, to add their own "signature style" into the wedding.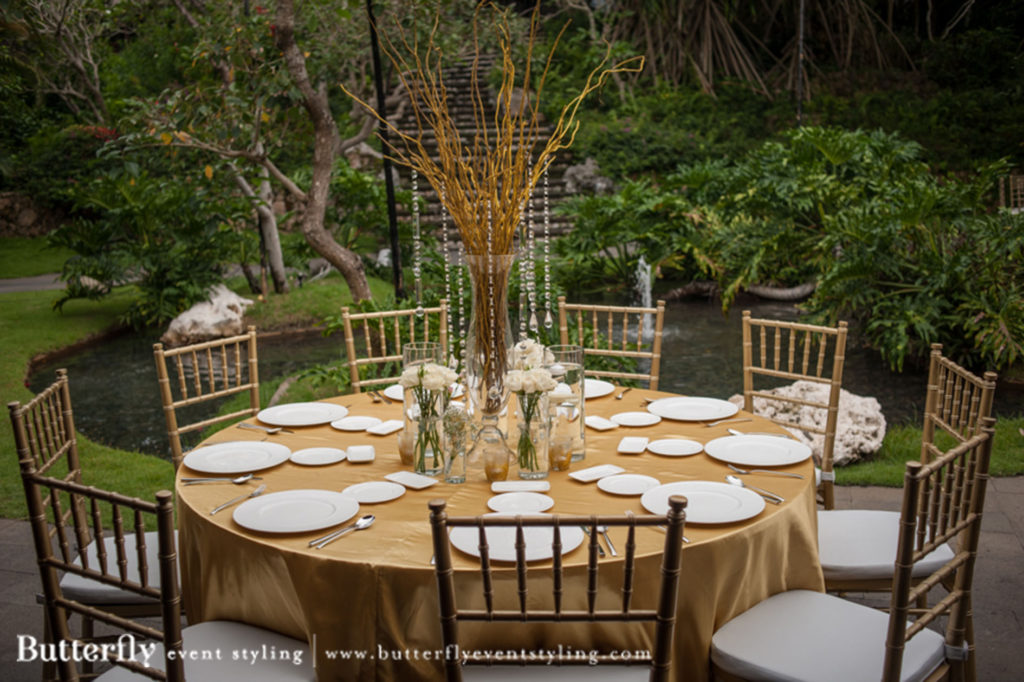 Elegance. That was what we were going for. And what says "elegance" more than glittering gold? Combined with a sweet and romantic colors of white, soft pink and soft yellow, gold truly stood out as the color of elegance. Glittering Gold. We made sure that it was all over the place – on the tables, on the silverwares, on the twigs as centerpieces, everything that glittered was gold. We became somewhat obsessed with the color after this event.
Another decorating element at this wedding that we absolutely loved was the use of twigs. We've always thought that elegance is synonymous with thick-petalled flowers in full arrangements. Who knew that non-floral centrepieces could be so elegant too? When we arranged the twigs, showered them with glitter, and then placed them as centerpieces, we were somewhat blown away. We just love it when we try to do something we've never done before and it turns out even better than we imagined.
What do you think of this wedding? Leave a comment, because we'd really love to hear about it.
Love,
Butterfly