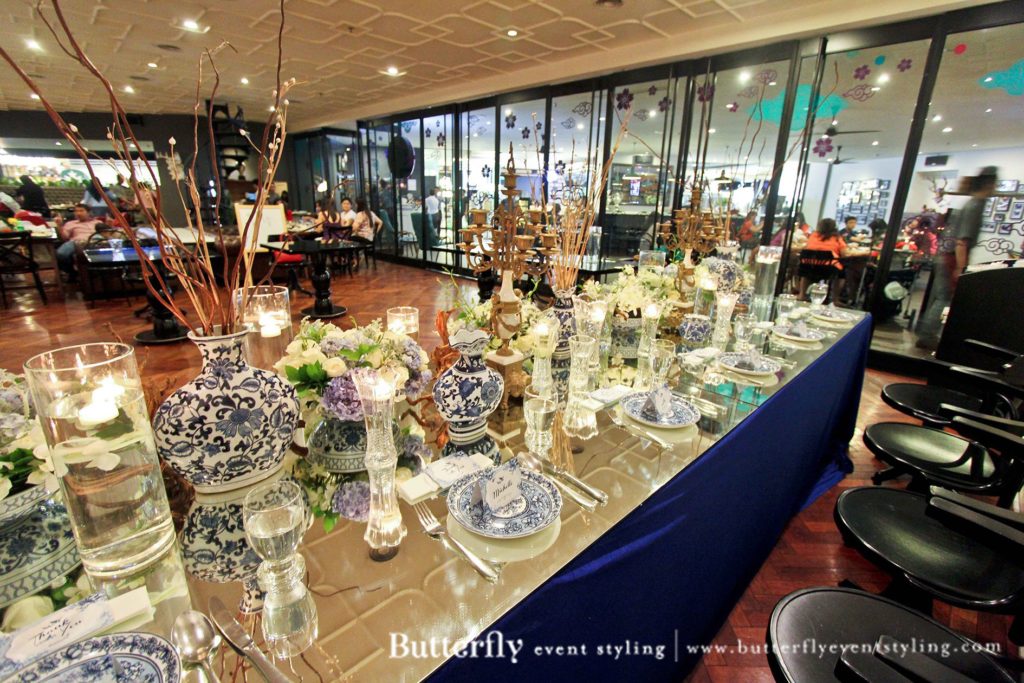 Here, we shared our own concept of modern Chinoiserie style and, what's more fun about it is that we taught our guests to arrange hand bouquet and flower table centerpieces with white roses, blue hydrangeas, white orchids and silver dust. The participants got very excited and did a great job during the floral class, led by Ms. Sari from Butterfly Event Styling.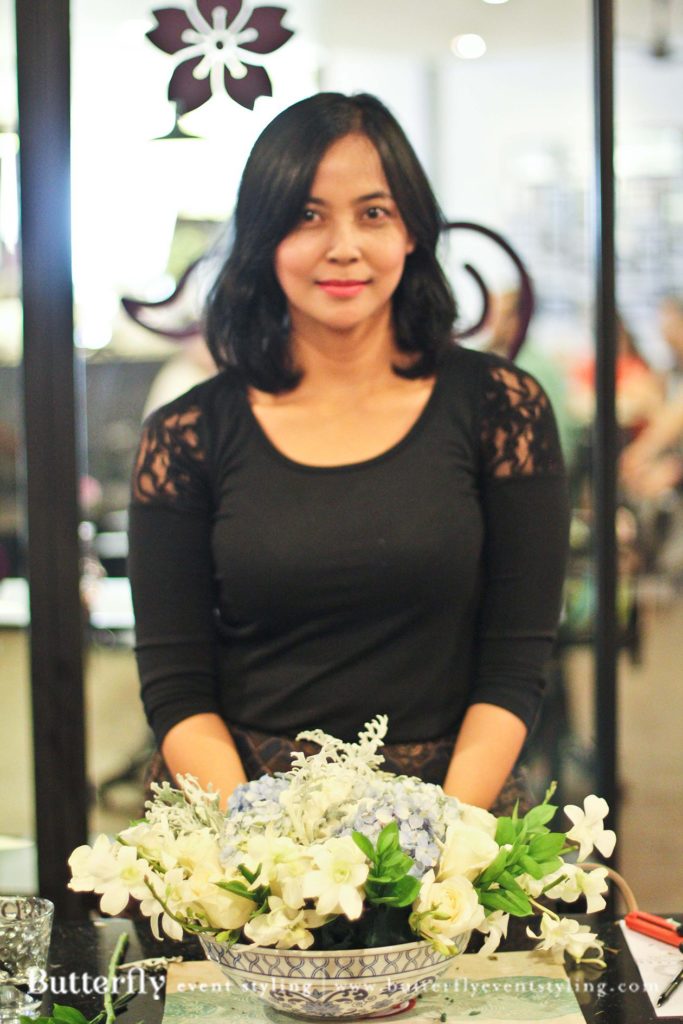 Besides floral arranging, we also showcased our long dining table in Chinoiserie style. The main ornaments on the table were the beautiful blue Chinese porcelains in the form of vases and plates. We added flowers and twigs to create a pretty decoration. We also put floating candles and chandeliers to add more dramatic atmosphere.
Is there any theme in particular that you would like to learn more about? Put your suggestions in the comment below and we might just do it for you!
Love,
Butterfly