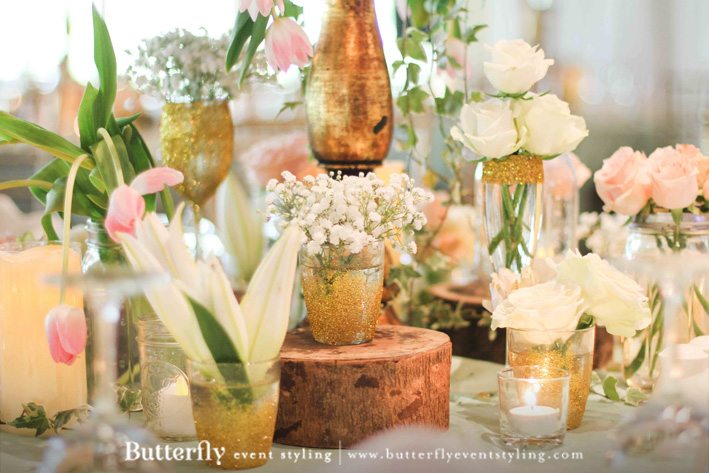 We really don't have a preference when it comes to decorating. Big or small, we try our best to make the venue look nice. But intimate weddings… they hold such a flair that makes us want to put on our creative thinking caps and pay extra attention into the small details every time.
The wedding of Laurence and Stephanie was held at the Ceria Room of the Shangri-la Hotel, Jakarta. We love decorating the Ceria Room. It's just the perfect size for an intimate gathering. It's not too big, but just enough to get that cozy comforting feeling. To enhance the warm ambiance, we adorned the room with wood elements, like wooden crates and chalkboards, then combined it with natural green and sweet pastel colors.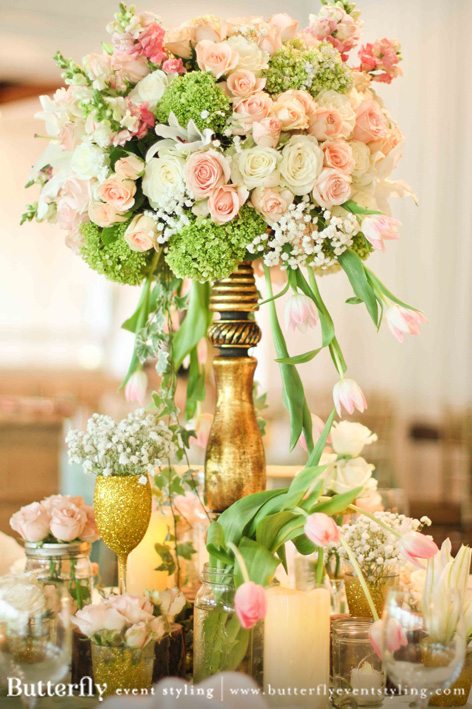 The best part about decorating for intimate wedding celebrations, we got to say, is decorating the tables. We love the little details that we can throw about the the table as a part of the centerpiece. Mason jars, golden goblets, and candles are among our favorite ornaments. It creates that rustic feel that just speaks about comfort. But of course, in intimate wedding celebrations, the best is naturally the comfort of good friends.
Love,
Butterfly