Our wedding this time was inspired by lace. Some brides have been using lace in their wedding theme for years.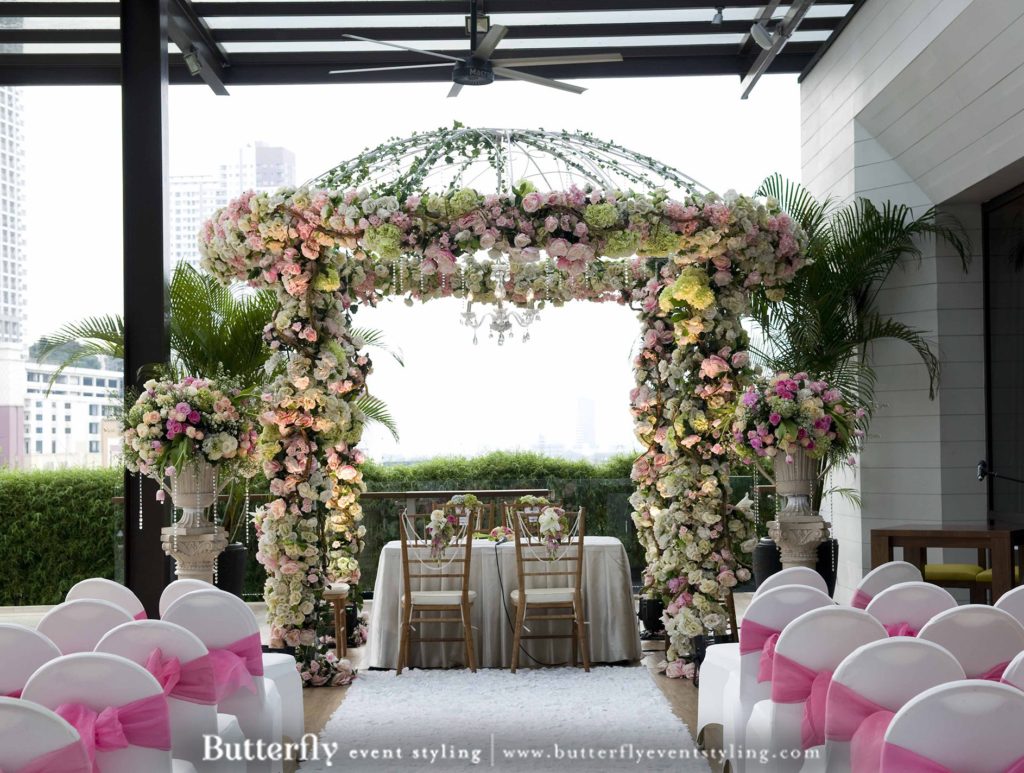 Actually, in most Indonesian weddings, lace is part of the bridesmaids' dresses. Lace can come in many different colors, so they are very versatile. Lace can be used as a wrap for flower bouquets or a table cloth. You can add a touch of lace on the napkins and wedding stationery. A lace ribbon for the chairs or wedding gifts look pretty too.
We had the privilege to decorate Rano and Yola's holy matrimony on On Five rooftop in Grand Hyatt. The color scheme for this are shades of light pink, off white, and champagne. As can be seen, the colors can be found mostly in the flower arrangements and fabric. Speaking of flowers, we made the gazebo ourselves covered in flowers, and the arch for the décor table.
The décor table is decorated with candles, woodcuts, rustic and lace décor pieces. A lace throw is also spread over it, making it a soft and interesting table people want to not only look but touch as well.
As you can see, Rano & Yola's wedding has a touch of rustic, and lace is the perfect element to go with it. Just take summery pastel flowers, place some rustic pieces, and add lace. Voila! It is also fortunate that their ceremony took place outdoors on a rooftop. They had the best view and were blessed underneath the blue sky. It was a breezy and elegant wedding, indeed!